May 2O22

Do you want a handheld toy that plays N64, Nintendo, SuperNES, Sega Genesis, Dreamcast, Ps1, PS2 and any other retro console you can think of, including Wonderswan Color (whatever that is) and even the Virtuaboy? Of course you do!
Do you want to be the envy of all your cousins? The coolest kid in the neighborhood? A nuisance to your wife? All this and more will open up to you with the purchase of a Retroid Pocket 2+!
Did i mention all the games are free?















Retroid Pocket 2+ takes the place of all these systems and MORE (View FULL LIST here)
or CLICK HERE to read about other features
This guide is made for people that are completely new to retrogaming and emulation, and meant as a supplement to existing set up guides and tutorials. You will learn how to configure and customize your retroid pocket 2+, learn about the best (and safest!) source for games aka ROMS, how to solve common problems you might run into and a bit about the online Retroid community.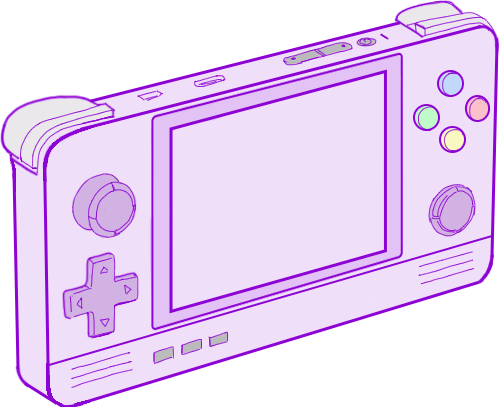 .~+MENU GUIDE+~.

Retroid PROS + CONS
important to read before buying!
~*AFTER U ORDER*~
video tutorials | where to get games | BIOS
):CONFIGURATION:(
Cry Now Play Later
TROUBLESHOOTING
common problems for beginners + MAC OS users
RESOURCES
ALL the links mentioned in this guide are grouped here!

.~*N0OBLOG*~.
fun games ive found and site updates